We have been going to the Wiggle Cliff section of Whitsand Bay for a couple of years. The last section of the path down is … interesting.
Purpose: This was a family visit taking advantage of the hot weather to go rock-pooling and have a BBQ.
Location and route: Whitsand Bay via Torpoint Ferry
This visit was before I thought about having a blog but at least we took a few photos with Dad's phone. The water was warm for the time of year and perhaps that is why we managed to see several Common spider crabs (Maja brachydactyla).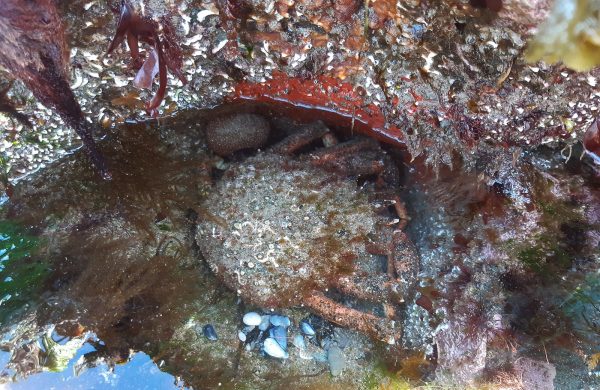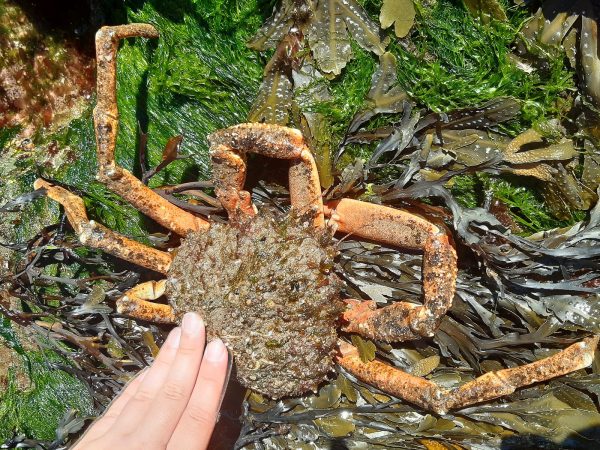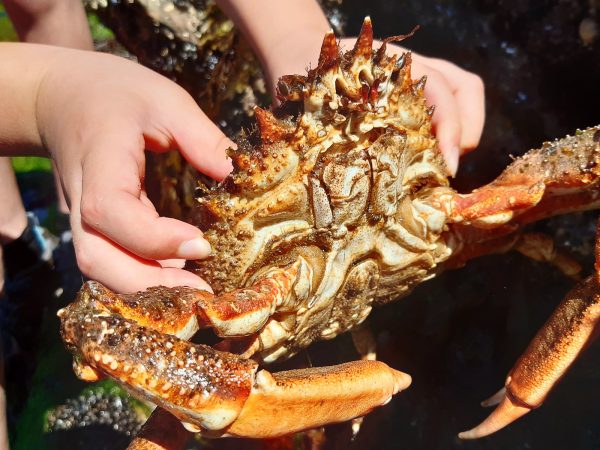 I submitted an iRecord for one of these spider crabs later, mostly to show that it was a different species from the ones we found at Ayrmer Cove.