For this Spring Tide we headed back to Whitsand Bay; not our nearest beach but often the quickest to get to and with some of the best rock-pool discoveries.
Purpose: A family visit for crabbing and snorkelling practice
Route and location: Wriggle Cliff via Torpoint Ferry
Click on markers for details
Tide times
|  | Time | Metres |
| --- | --- | --- |
| Low tide | 02:31 | 1.2 |
| High tide | 08:45 | 5.1 |
| Low tide | 14:49 | 1.3 |
| High tide | 20:55 | 5.3 |
Source: My Tide Times app, for Whitsand Bay
Not a perfect tide by any means. We usually prefer a low of under 1.0m so that more of the reef is exposed.
Weather forecast
|  | Weather | Celsius | Wind |
| --- | --- | --- | --- |
| 00 – 06 | Clear | 16 | 5E |
| 06 – 12 | Sun | 17 | 4ENE |
| 12 – 18 | Sun | 23 | 4E |
| 18 – 00 | Sun | 23 | 4E |
Source: YR app
Forecast accuracy: On the day it seemed a lot hotter. Certainly the car thermometer said it was 30C on the drive home. There were surprisingly big waves for the wind speed and direction.
---
Discoveries
We arrived about 2 hours before low water and started looking around the first reef directly in front of the access path. We soon moved over to the next reef around to the right (West).
Our first discovery was found under a rock. This Brown-clawed Furrowed crab is quite common at the beaches we visit.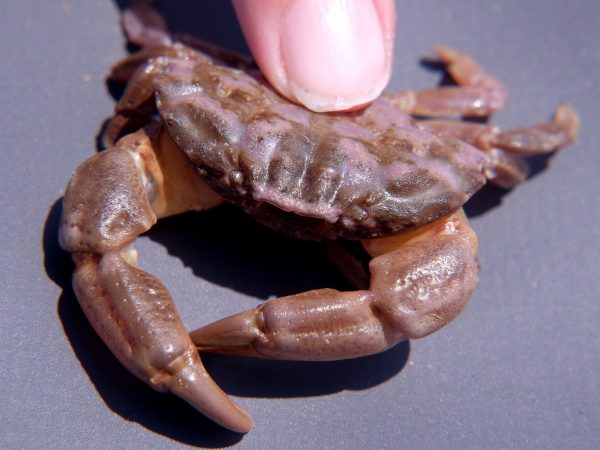 We moved to the next reef and Dad jumped into a gulley to explore the crevices. In one hole, Dad found two brown crabs, one male and one female. The female was just below 15cm and had just recently molted so we decided to put it back.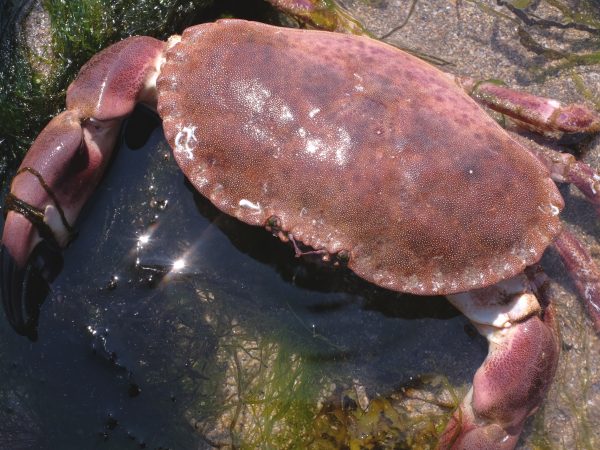 In the same reef, we found a velvet-swimming-crab in a small crevice. It can be identified easily by its red eyes and hairy back legs.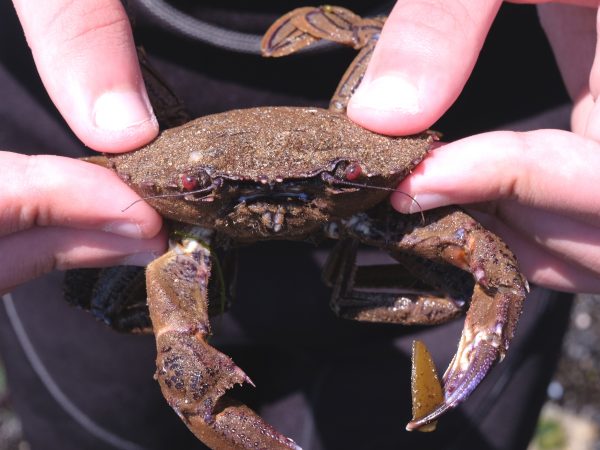 After snorkelling practice, we explored some rockpools and lifted some more rocks. We found many creatures but the most exciting one was this, which we think is an albino Furrowed crab.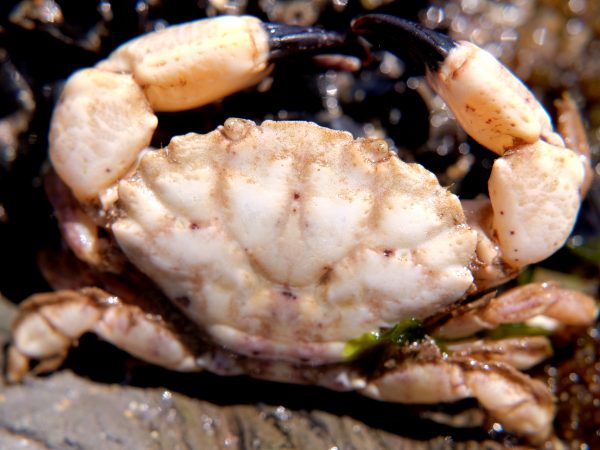 In a different rockpool, we found a Common blenny that was with a brown crab and some dog whelk eggs.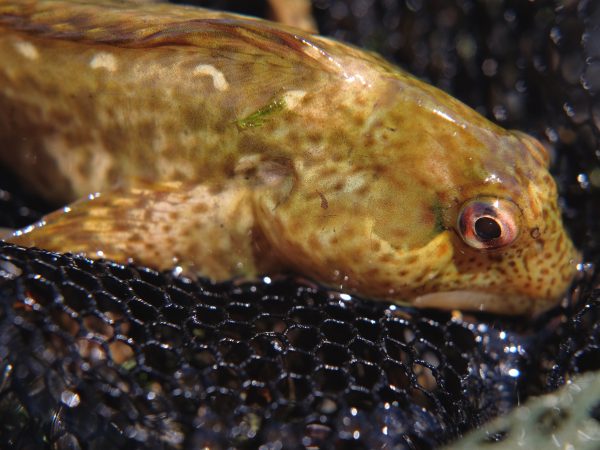 Dad ventured into another reef and found a common starfish while he was looking for brown crabs.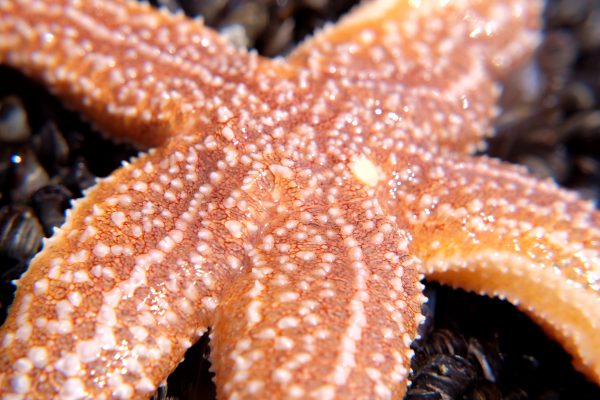 I found a Broad clawed porcelain crab under a small rock next to a rockpool. Dad caught it and I handled it to take pictures. It isn't the biggest we've ever found.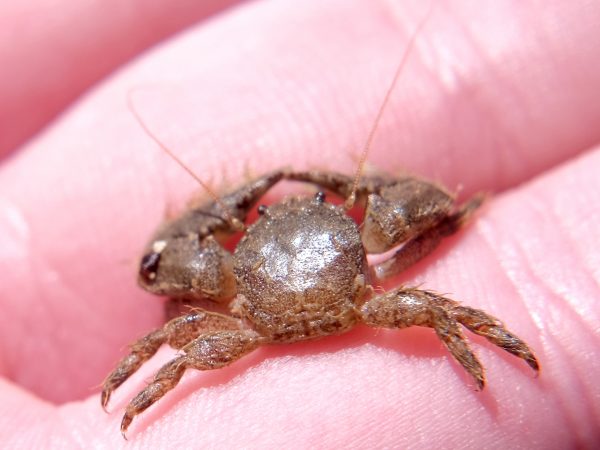 This batch of finds provided plenty of work. Not only did I have to learn to edit photos to make them look good enough for this page, we also submitted each species to my iRecords account.