This was supposed to be the best tide of the year for foraging. Unfortunately, a low pressure and high winds meant that we could barely get to our favourite reef at Whitsand Bay. We just had to adjust our plans. I spent some time identifying rockpool seaweeds and then we made some videos.
We parked in the usual spot and could already see that there was a big surf right across the bay. This bit of video was shot on the way down.
The tide should have been one of the best of the year. However, as Dad explained, the low pressure and winds were working against the tide.
A brief explanation of tides from The National Tidal and Seal Level Facility.
More about the effects of the weather on the tides from the National Oceanography Centre.
| | Time | Height |
| --- | --- | --- |
| Low tide | 01:27 | 0.9m |
| High tide | 07:36 | 5.4m |
| Low tide | 13:47 | 0.9m |
| High tide | 19:49 | 5.7m |
The forecast for this Thursday was not great but Friday looked worse, with stronger winds. As it was, the forecast was wrong about the rain. We had none and it was quite sunny and warm, out of the wind.
| | Temperature (Celsius) and rain | Wind |
| --- | --- | --- |
| 08:00 - 12:00 | 18°, 0.4mm | 9 m/s from SSW |
| 12:00 - 18:00 | 19°, 0.4mm | 9 m/s from SSW |
| 18:00 - 23:59 | 19°, 5.3mm | 9 m/s from S |
Rockpool seaweeds
It was really windy and a few storms had past so there was a lot of sand that had covered rockpools since our last visit.
We knew we wouldn't find many creatures today so I focused on rockpool seaweeds and trying to identify different species that I had learnt about from YouTube videos. My favourite channel at the moment is The Fish Locker.
This pool was close towhere we set up a base, so whilst my brother fried up some ham for our baguettes I had a look around.
Note: Dad saw a rockling disappear under the rock on the left but it never came out again and we did not want to wade in and disturb.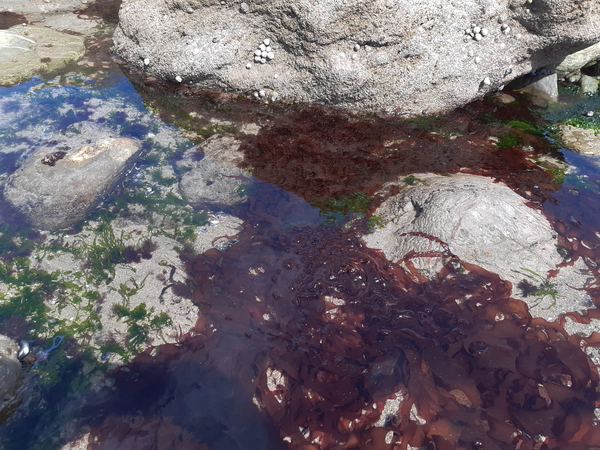 Dulse
This was the first type of seaweed that I recognised from YouTube. It was abundant because the storms and the wind had made all the seaweeds loose.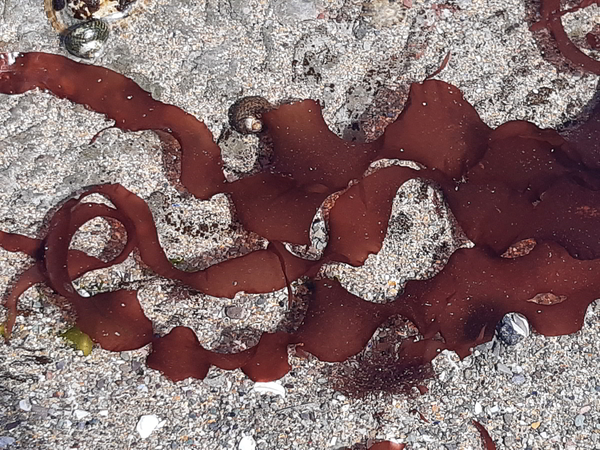 Sea lettuce
Sea lettuce is common and is very slippery. They are normally on rocks and in rockpools.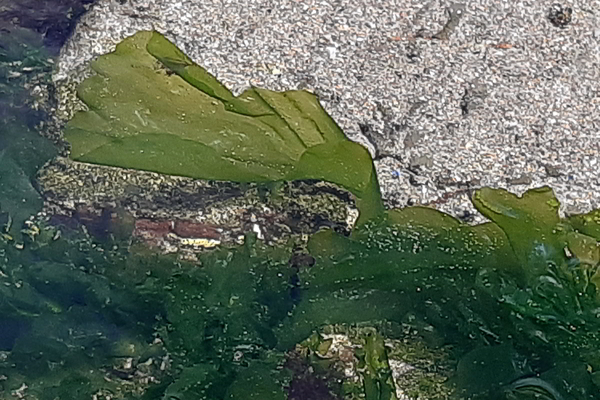 Gutter weed
Gutter weed and sea lettuce are similar but the difference is that gutter weed is split into a lot of small and short fronds whereas sea lettuce is larger and broader like the salad variety.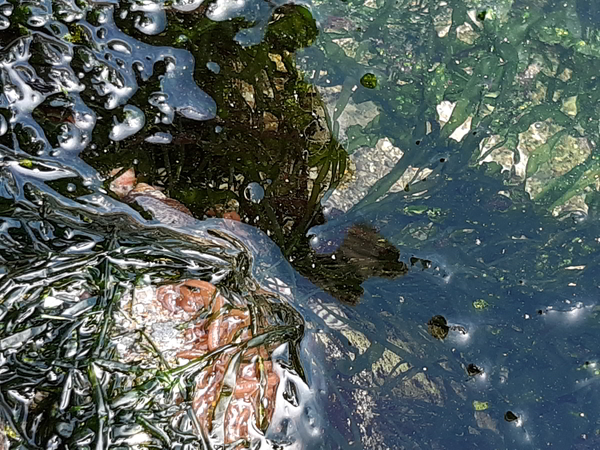 Whelk eggs
I am guessing these are dog whelk eggs as there are lots of these around, but I don't really know enough about the whelk egg features to confirm the species.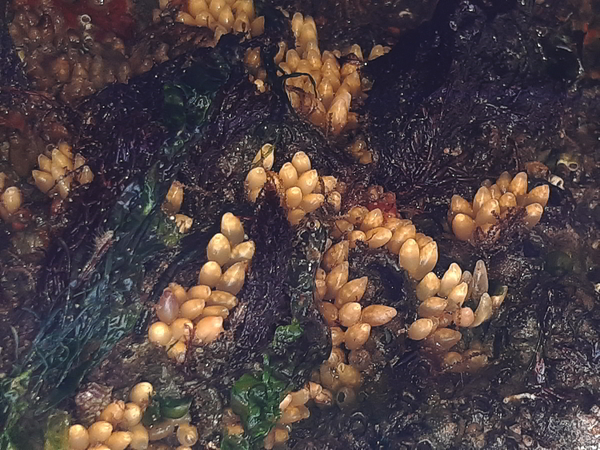 Sponges
In the same crevice as the whelk eggs there were different types of sponges in the back of the cave and on the ceiling. Possibly Breadcrumb sponge (Halichondria panicea). Again, I don't know much about different sponges so can only go on the few types in my guidebooks.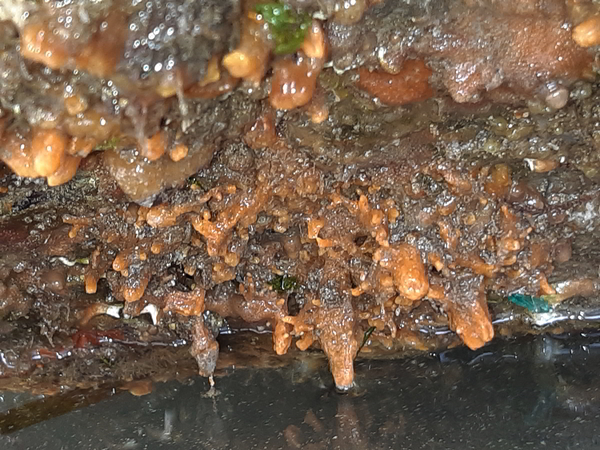 Common star fish
A common star fish clinging onto a wall with many sponges and anenomies. No doubt, much of it is good food for a hungry Echinoderm.
Spotted Cowrie
Dad had found a spotted cowrie on the side of a gully. This was the first we have noticed on these shores. The photo looks very grey when in fact the shell was lovely and white with three darker spots. The ridges are very distinctive.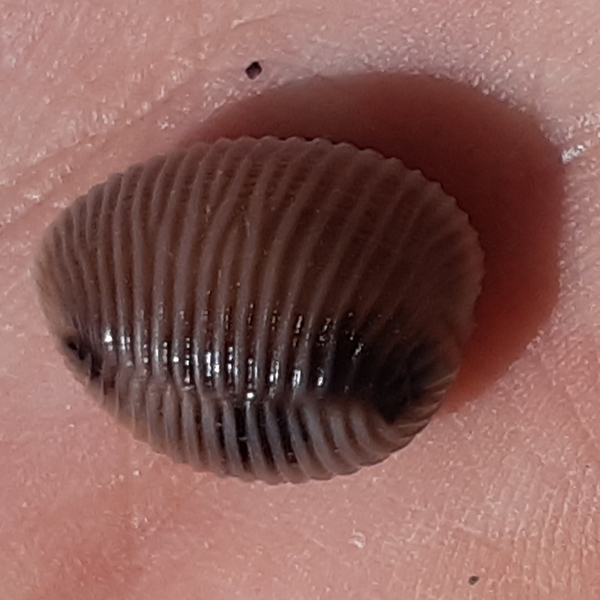 All in all, not too bad for a short visit on a day that most stayed at home.