This was our first beach trip of the year because of the COVID-19 lock-down. It proved to be inspirational as the grey sea slug that we saw started me thinking about keeping a record.
Purpose: This was a first beach trip of the year and it was mostly about getting out of the house.
Location and route: Bovisand beach (the Bovisand Bay section) via Jennycliff.
We usually favour the rock-pools to the left of the beach (looking out to sea). The tide was not a particularly good one though and so most of the best ones were still being covered by waves. There are some good gullies on the right hand side too and in one of these we were plessantly surprised.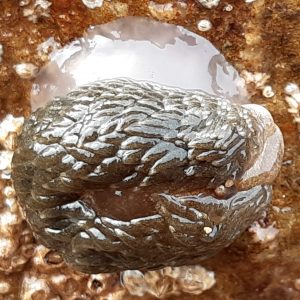 We found this common grey sea slug (Aeolidia papillosa) under a rock, along with its eggs.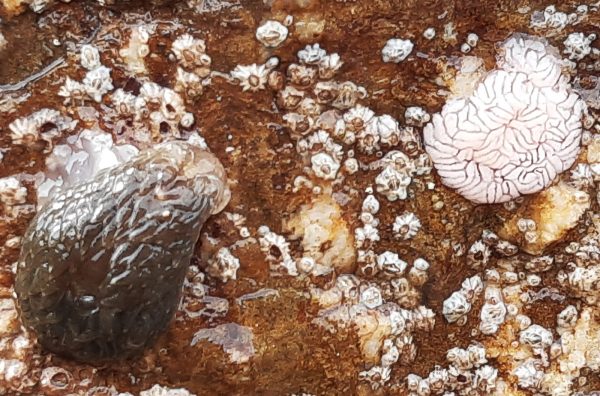 We then noticed a Common sea-spider (Nymphon gracile) under the same rock. This one moved away too fast for a clear photo.
These photos were taken with Dad's phone, before we started taking his proper camera along on rock-pooling trips. I wonder what detail we could have got using a close-up lens.