Purpose: This was an exploratory trip to a new beach for us, Ayrmer Cove, near Challaborough. Dad knew the area but had never been here before. I was excited to find new things and put my new camera skills into practice.
Route and location: Ayrmer Cove near Ringmore (in the South Hams). There is a National Trust car park with a good path straight down to the beach.
Click on the markers for details
Ayrmer Cove turns up trumps
As it turned out, we discovered 10 species for my iRecord account – a great tally, especially as this included a my first ever Hairy Crab, and a strange spider crab. We have submitted it as a Great Spider Crab (Hyas araneus) but this is yet to be confirmed as there are several closely related species that are hard to distinguish. At least now we know what to look out for.
Tide times
|  | Time | Metres |
| --- | --- | --- |
| Low tide | 00:34 | 0.9 |
| High tide | 06:41 | 5.1 |
| Low tide | 12:58 | 0.8 |
| High tide | 19:00 | 5.3 |
Source: UK Tides app, for River Yealm entrance
Common prawn
Palaemon serratus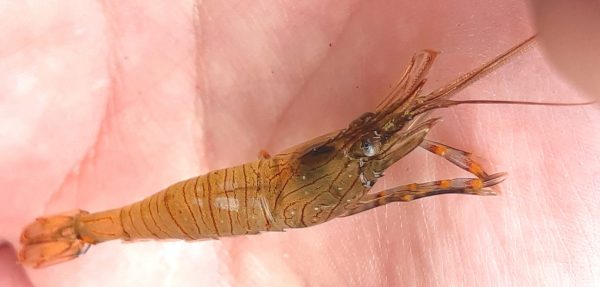 We see many prawns when rock-pooling. We do not normally bother taking a photo but did so today for my iRecords.
Cushion star
Asterina Gibbosa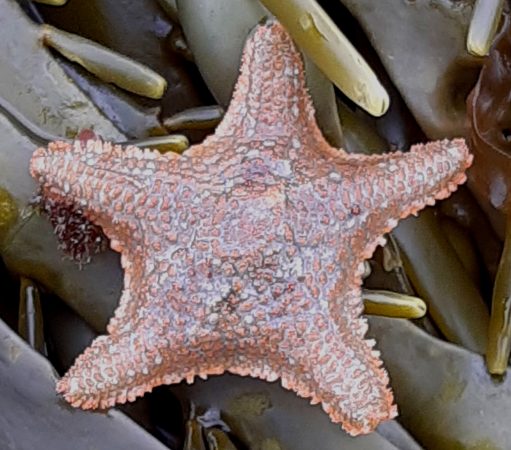 This was the first species we found. Later on, we found another one under a rock.
Great Spider Crab
Hyas araneus (Unconfirmed)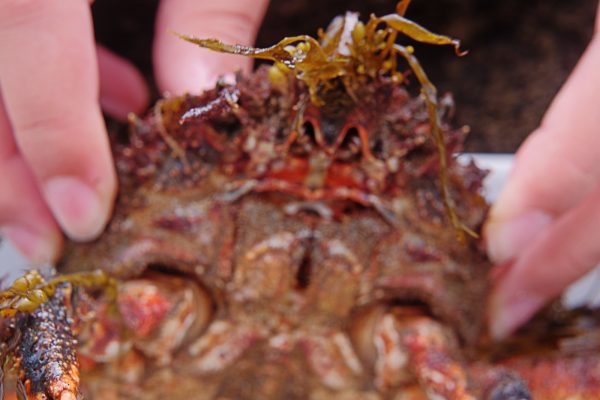 Dad found this spider crab in a large rock-pool, just about spotting it while it was moving across a sandy patch. These are very hard to spot as they cover themselves up in seaweed though I did find another 3 of these later on in the day.
Common Brittlestar
Ophiothrix fragilis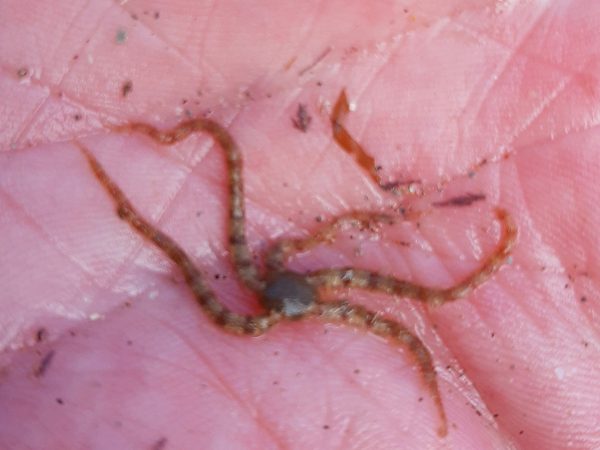 Dad turned over a rock and a few brittle stars were under it. Brittle stars are alien like and weird to hold.
Ballan Wrasse
Labrus bergylta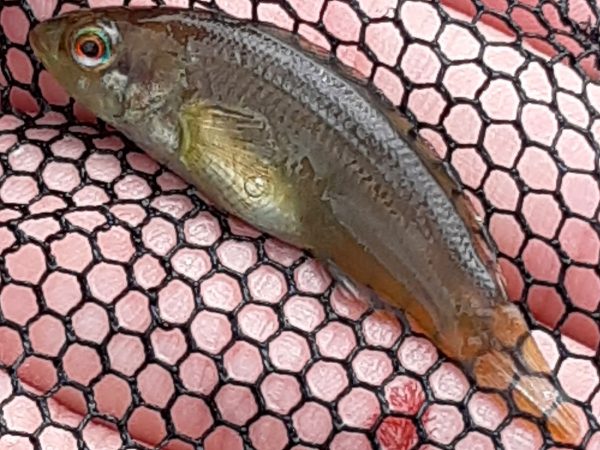 I found a small ballan wrasse in a rock-pool swimming near the surface so I dipped my net in and caught it. When we go fishing we often catch larger ones – up to about 4 pounds. My uncle apparently caught one over 7 pounds.
Montagu's Crab
Xantho hydrophilus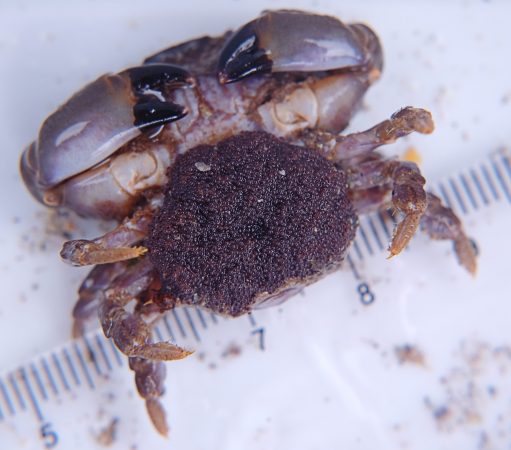 Dad found a montagu crab with eggs. Biologists usually say that the crab is 'in-berry' when like this.
Hairy Crab
Pilumnus hirtellus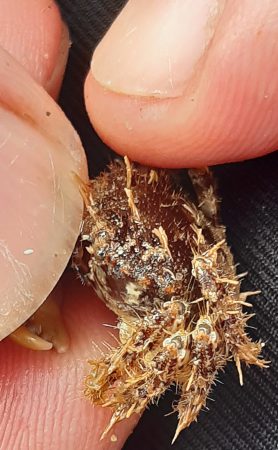 This was the first hairy crab we have ever found. It is quite easy to see where it gets its name.
Brown crab
Cancer pagurus
Velvet swimming crab
Necora puber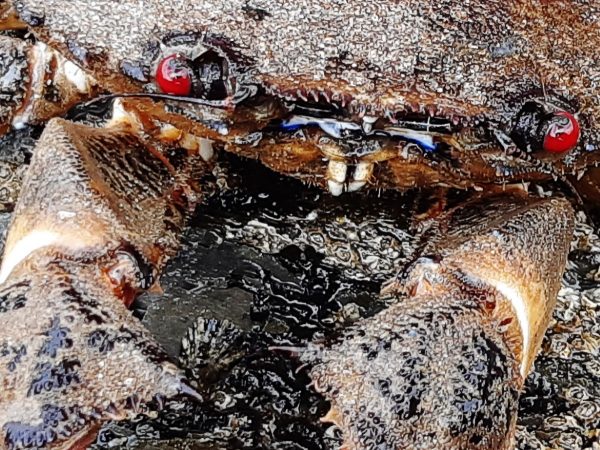 This photo shows just why these get the nickname 'Devil crabs'.
Broad-clawed Porcelain Crab
Porcellana platycheles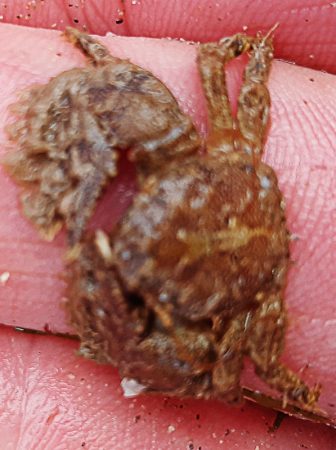 Not the clearest photo, but sufficient for identification.
Note: there are only 3 walking legs for this species so they are not 'True crabs'. The missing pair exist but are too small to be noticed.