Music: http://www.bensound.com/royalty-free-music
Rock pool quiz
I love reading and watching videos about rock-pools. There is always something new and interesting to discover. Rather than just repeat these facts I thought it would be more fun to create some quizzes based around the knowledge. Dad found a WordPress Plugin (Quiz Maker from https://ays-pro.com/) that does the clever stuff.
Since this is my first quiz I am really only trying to get used to the software. I will not be testing all of the question styles here – but please do leave feedback to say whether the questions were interesting, and if you enjoyed taking it. Please do share on social media.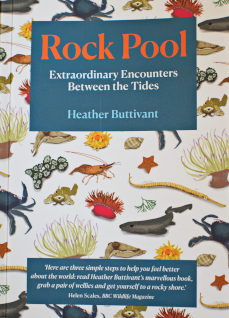 This quiz is based on things I have learnt from Heather Buttivant's book Rock Pool. I will be doing a book review on that soon. It will help to have read the book – but is not essential. Heather has her own blog Cornish rockpools.
Strangely, the best bit of creating a quiz is thinking up wrong answers. I hope these are not too easy to spot.