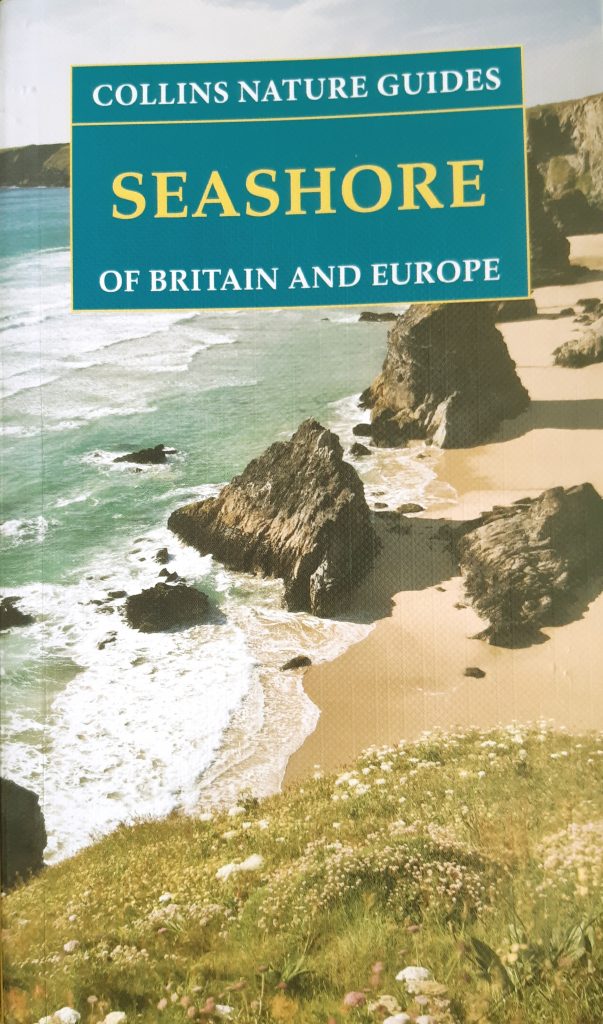 Title: Seashore of Britain and Europe
Published by Collins Nature Guides
Text by Ken Preston-mafham
Photography by Premaphotos Wildlife
Pages: 256, 240 of which are species
ISBN 978-0-00-781018-5
Using Seashore of Britain
This was my first identification book. I still use it to this day when rock-pooling because it is easy to carry and it includes many of the species I hope to discover one day.
Book review
After the brief introduction each species has its own page.
the common name and the scientific name
a colour photo
the months when most commonly found
an introduction to the species and
a factfile
The factfile includes an idea of the size, a description, the main habitat and any lookalikes.
Although this is not an academic book it does take the reader beyond the most common species and allow for the identication of some unusual rock-pooldiscoveries. For instance, we did not know about Pipefish until checking a find in Seashore. Since then we have found other species not listed.
This book has allowed me to grow in confidence identifying different species, particularly crabs and starfish. I now have other more specific books but I tend to leave those at home and only check when there is something new and strange.
See why species identification is important: submitting my iRecords